Project: Online Student Application
Goal: Design an online application to compliment existing branding and to improve ease of application completion for the user
Role: Scope, Wireframes, Design, Work with offshore development team, QA, Project Management
As part of the on-boarding package with new University clients, we developed a student application that feeds directly into our Salesforce system allowing us to send reminder emails and contact applicants easily. The application was designed to fulfill all University requirements while also incorporating Salesforce limitations and marketing requirements, all while adhering to the University's existing style guide.
Existing User Login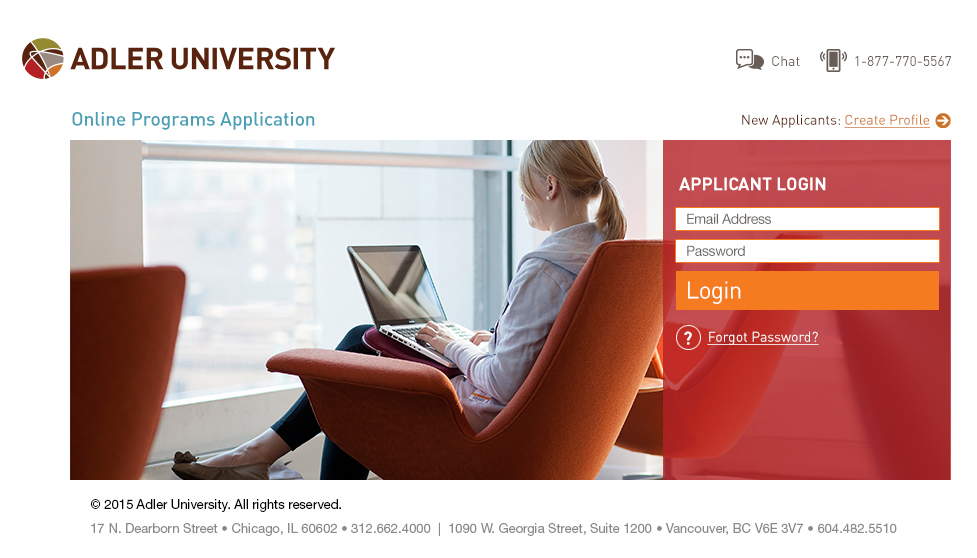 New Applicant – Step 1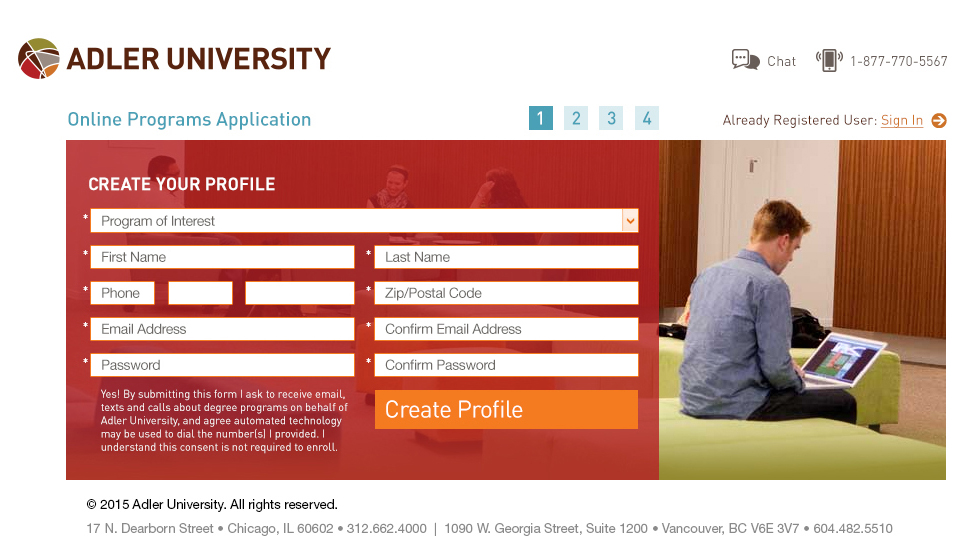 Step 2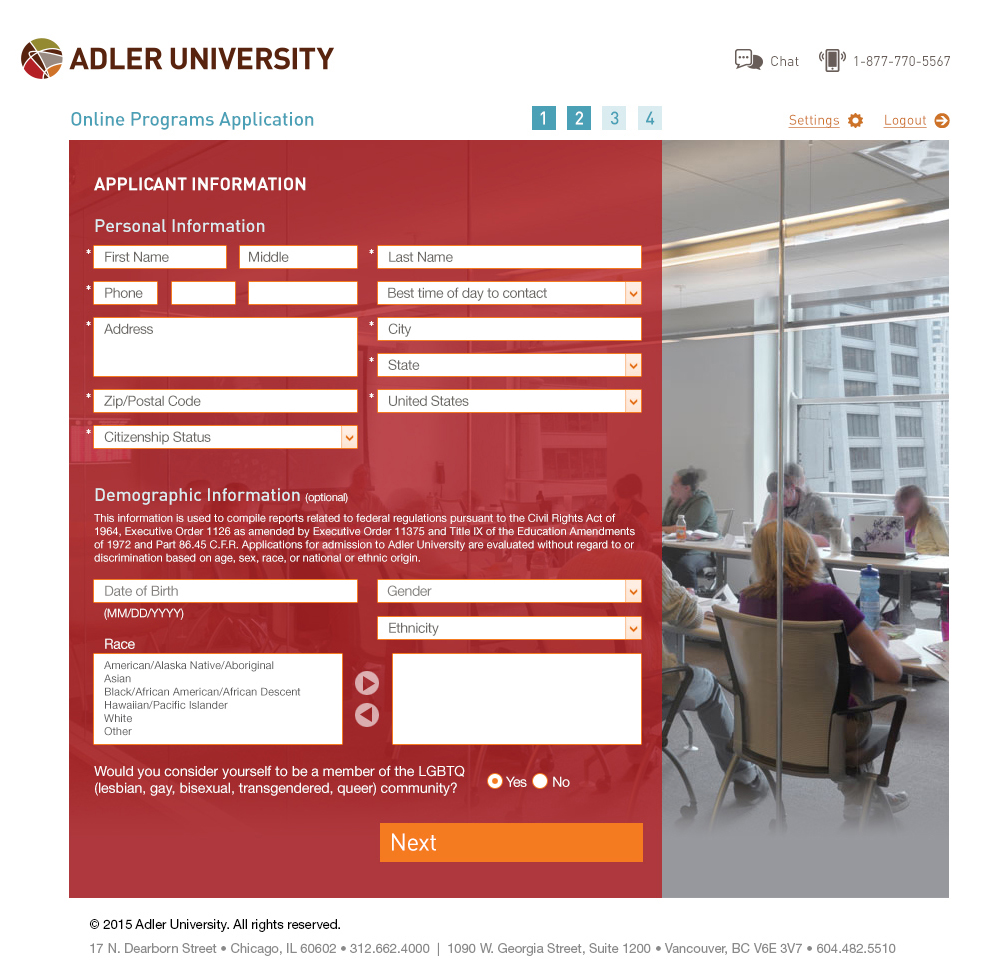 Step 3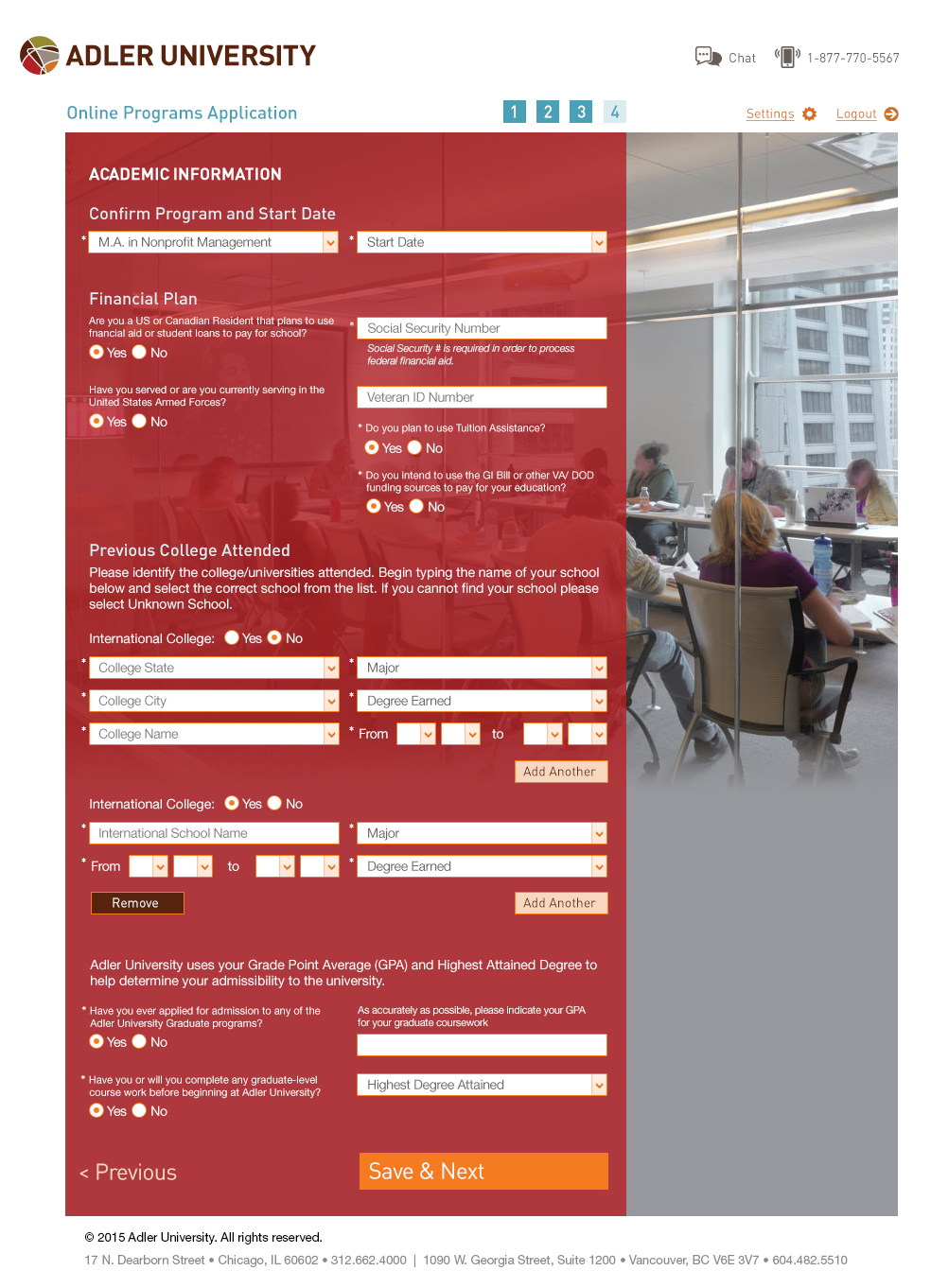 Last Step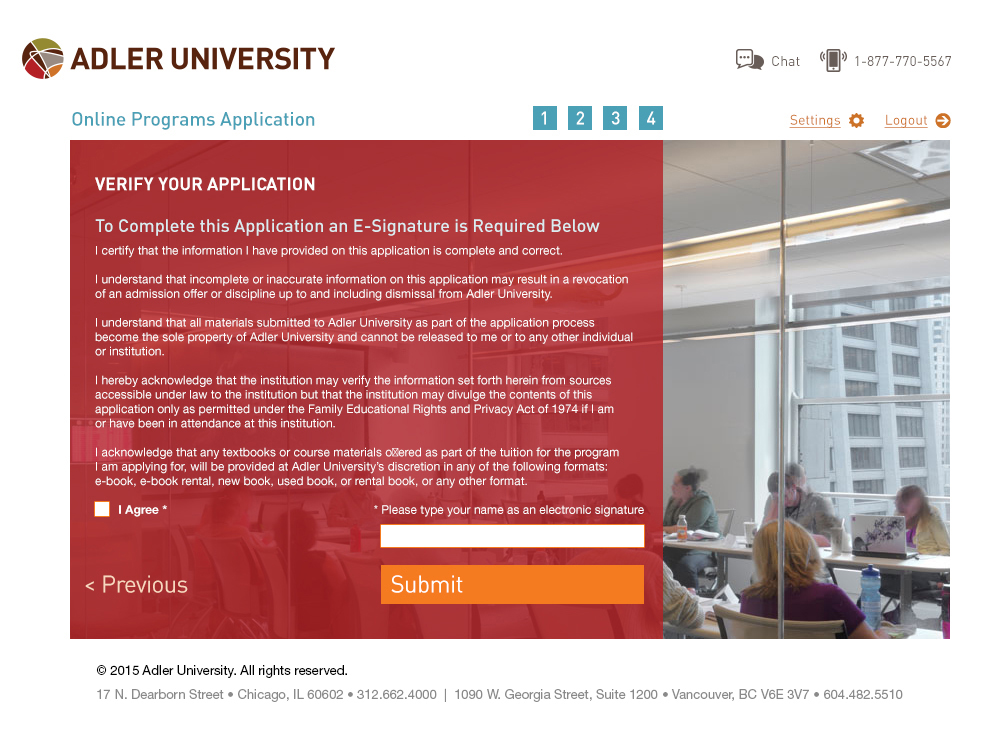 The application has been instrumental in enrolling students into the Online Campus programs. Adler University actually redesigned their own ground application to mimic ours.