Project: Cross-channel Marketing Campaign
Goal: Camp Enrollment
Role: Campaign Strategy and Design
Flashback Camps hosted "Fantasy Camps for Grown-up Kids" at various Universities around the country. Over the course of the three-day camp, Flashback participants experienced a weekend of a lifetime. The schedule included fun competitions and drills; talks and autographs from former University players and coaches; private, VIP dinners; a family BBQ; and customized sponsored events. The primary target for these camps were University Alumni and college football fans who wanted to experience what it's like to play football for their favorite college team.
For this campaign, we took an indirect targeting approach by targeting friends and families of the target market inviting them to purchase this package as a gift for their fathers, husbands, or loved ones. This campaign was promoted in Sports Illustrated as well as through display ads, email, direct mail, and local advertising.
Sports Illustrated Full Page Ad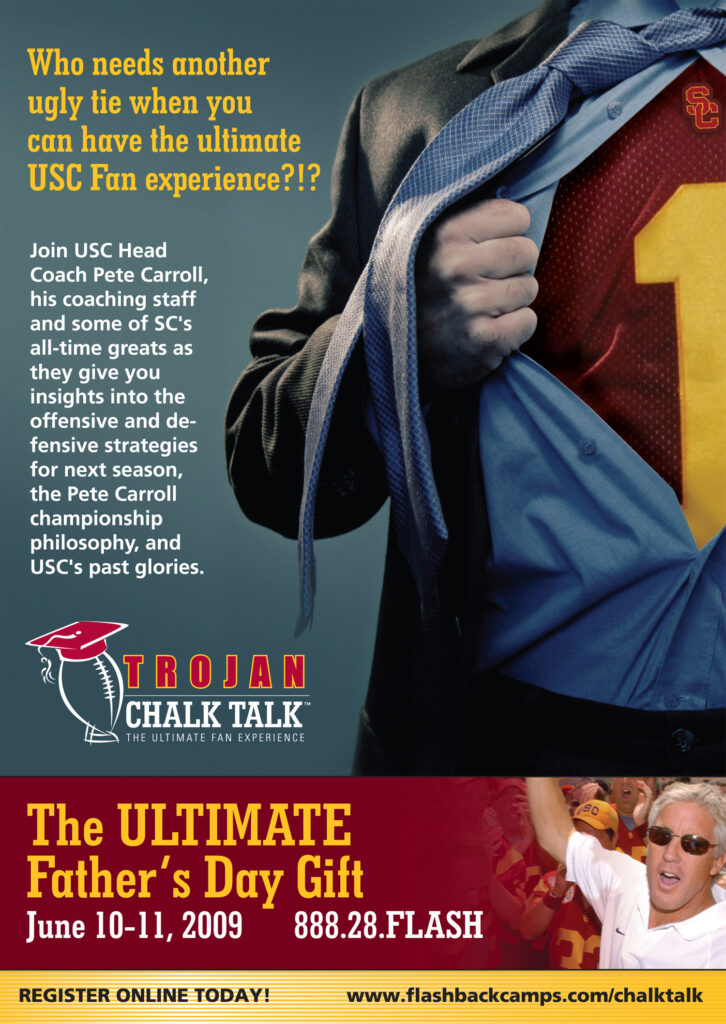 Local Advertising:
Posters were hung around campus and events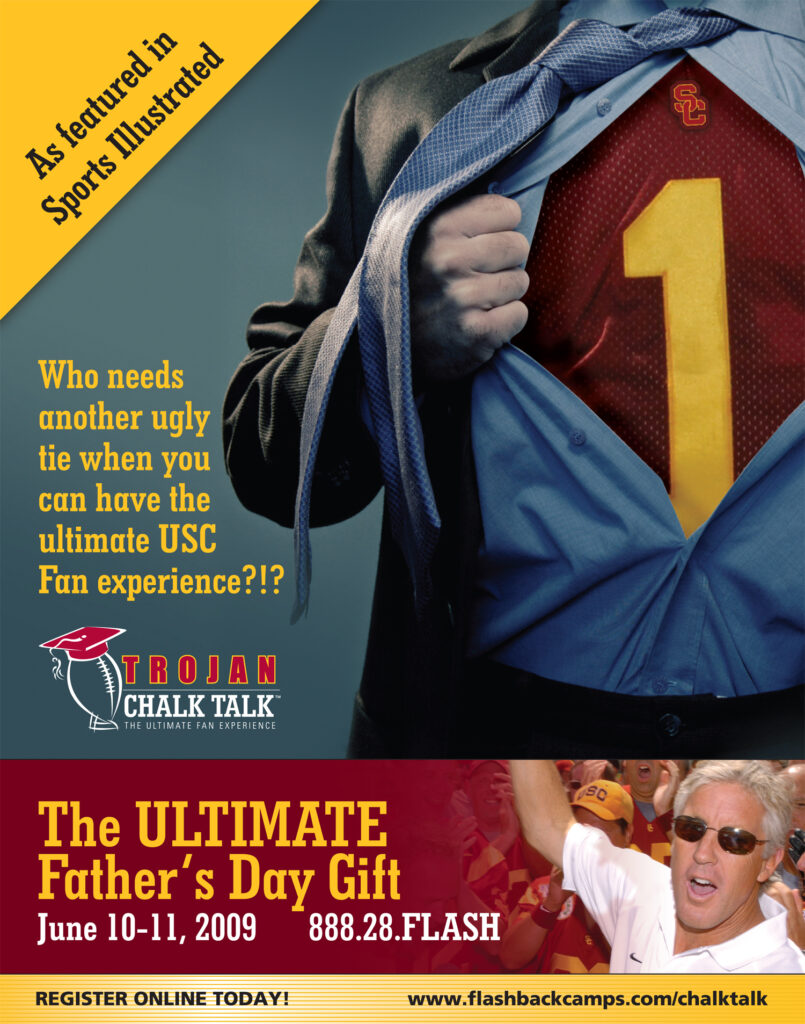 Postcards were distributed at events and to former registrants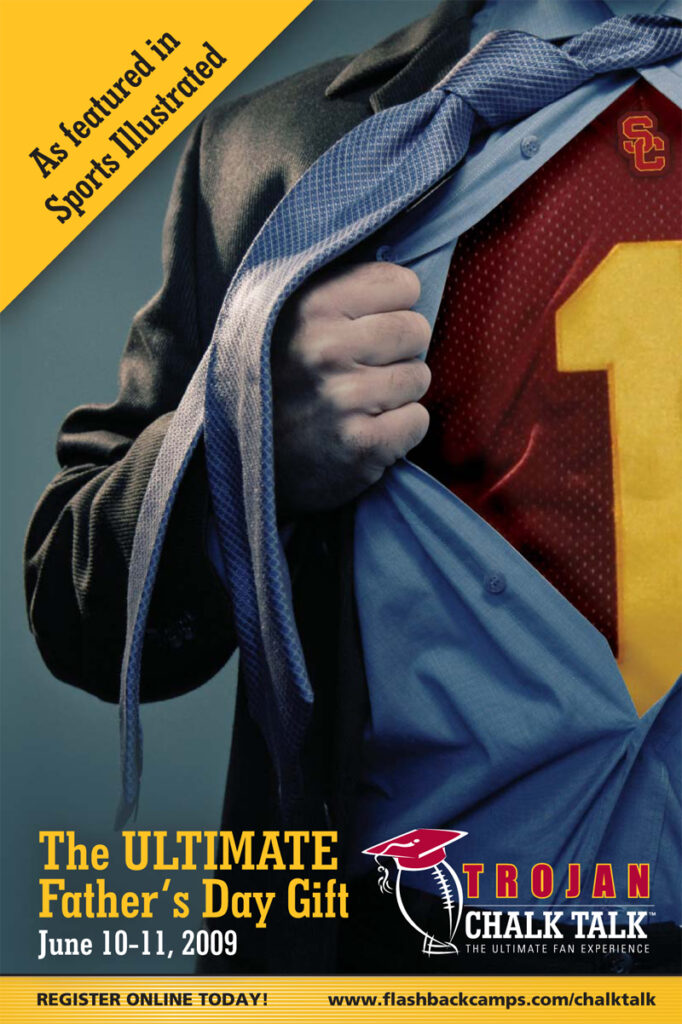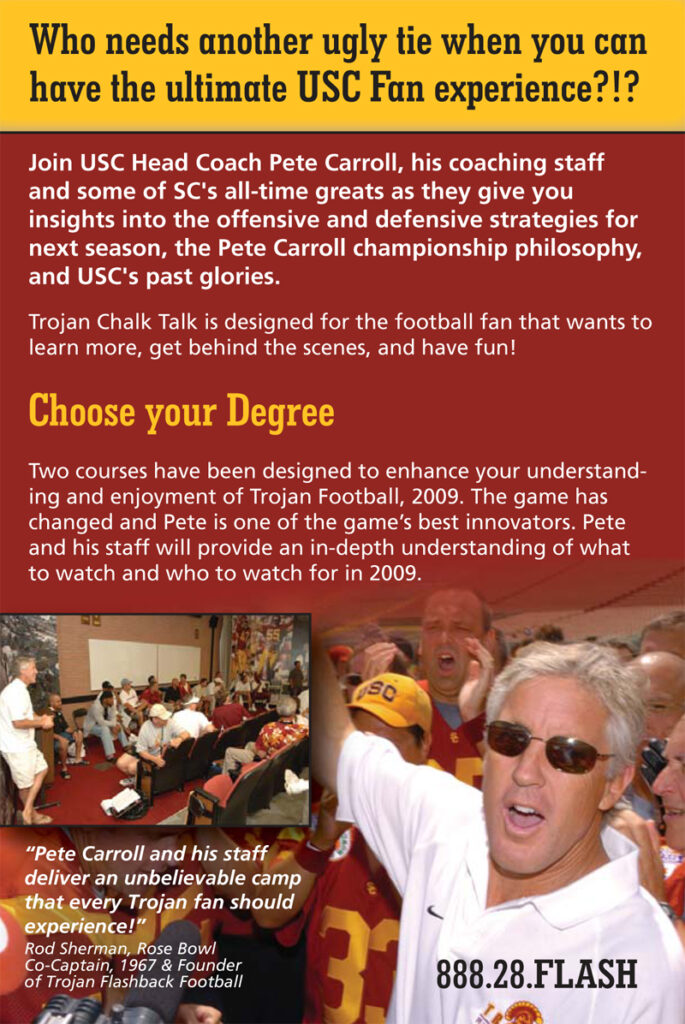 Email:
Sent to both existing lists and purchased lists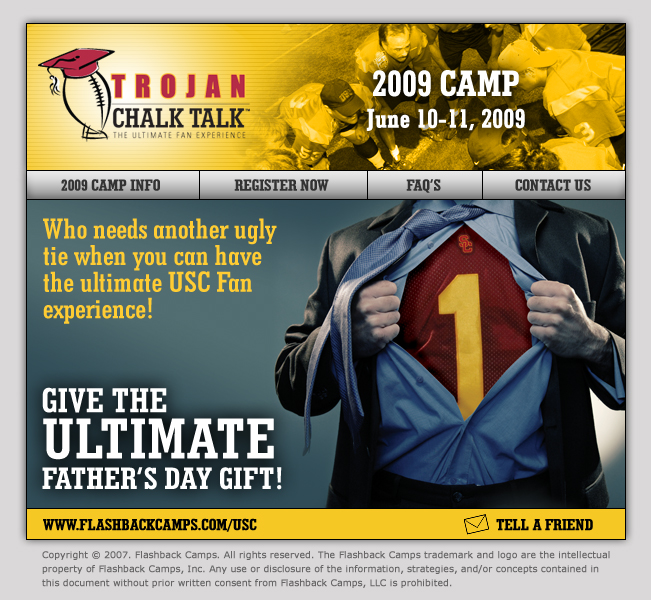 Display Ads:
Used both on third-party websites as well as for remarketing to website visitors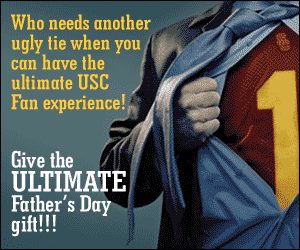 Overall, we were able to have a successful number of enrollments for the camp that summer despite 2009 being a very difficult economic year for marketing these types of programs.