Project: Tradeshow Booth and Marketing Materials
Goal: Generate traffic to booth; Lead generation
Role: Design and Production
To help promote nursing programs for our partner, University of Mary, we attended the ANCC National Magnet Conference targeting nursing professionals. In doing so, we needed a booth designed as well as promoted with various marketing materials. We selected a 6 panel design that would highlight the brand as well as connect with the target market.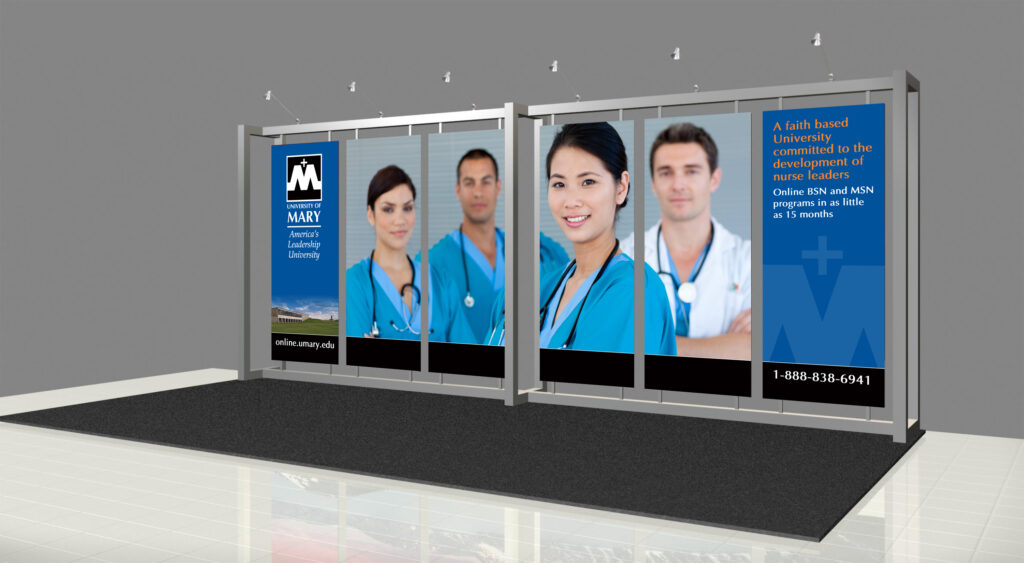 We incorporated sponsor signage via cyberstations around the conference as well as on the conference website to encourage attendees to visit the booth and enter to win a trip.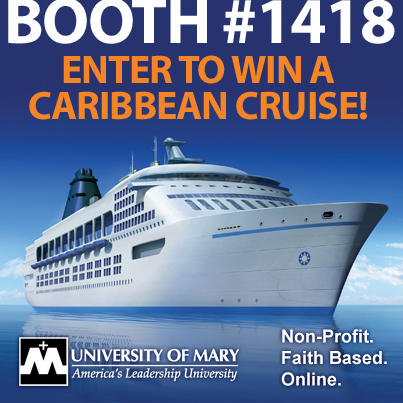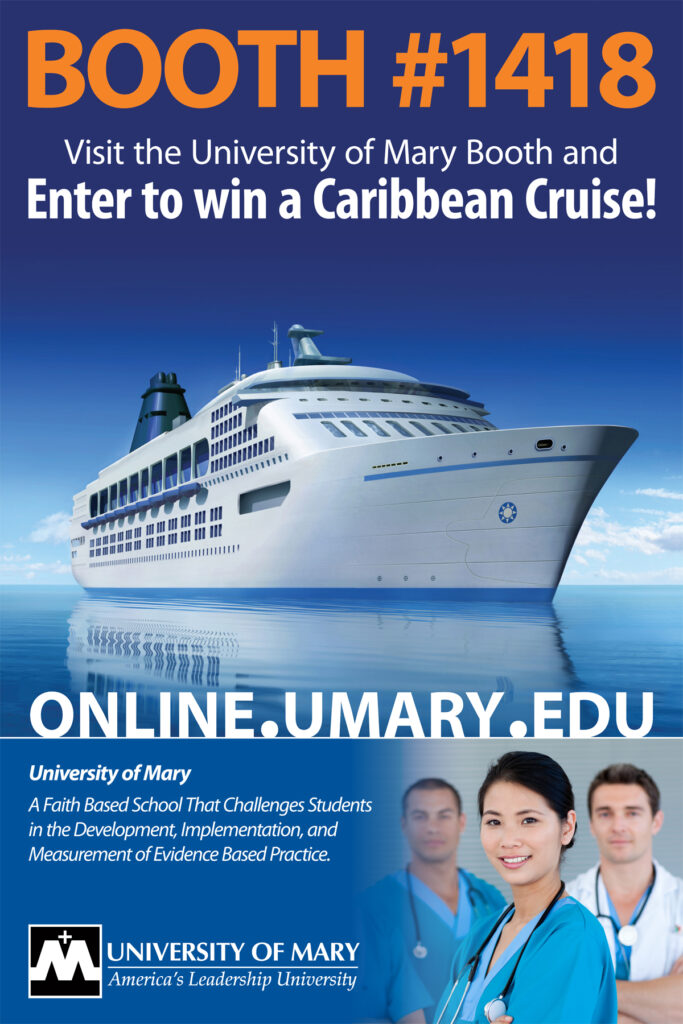 In addition, we included postcard sized entry cards in the attendee packets along with University of Mary t-shirts encouraging attendees to wear them throughout the conference. These highlighted the University of Mary as well as promoted the giveaway.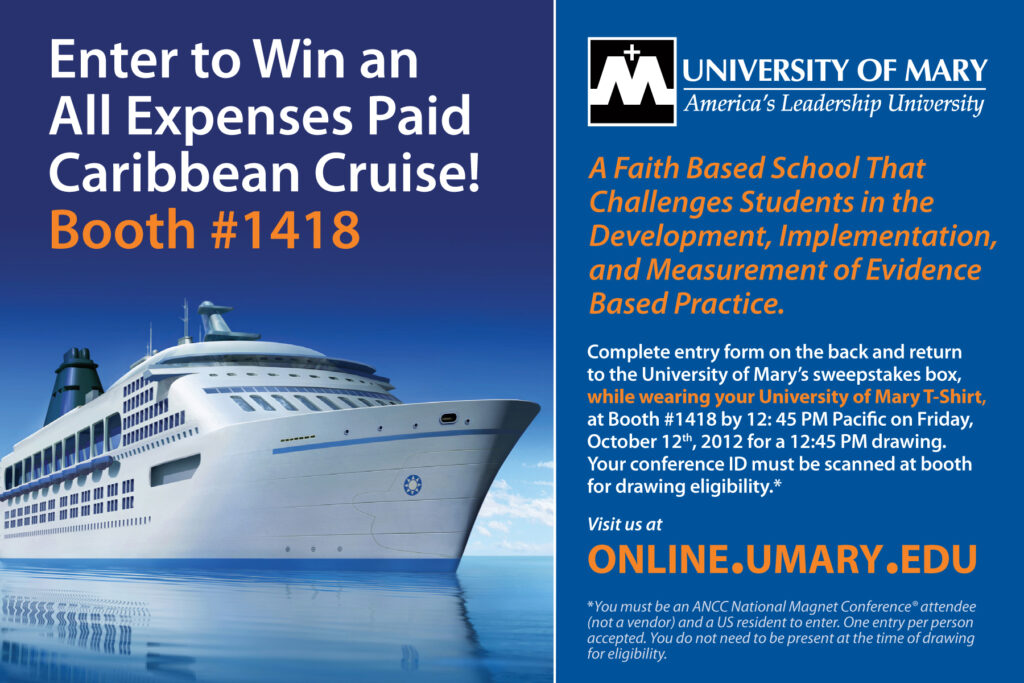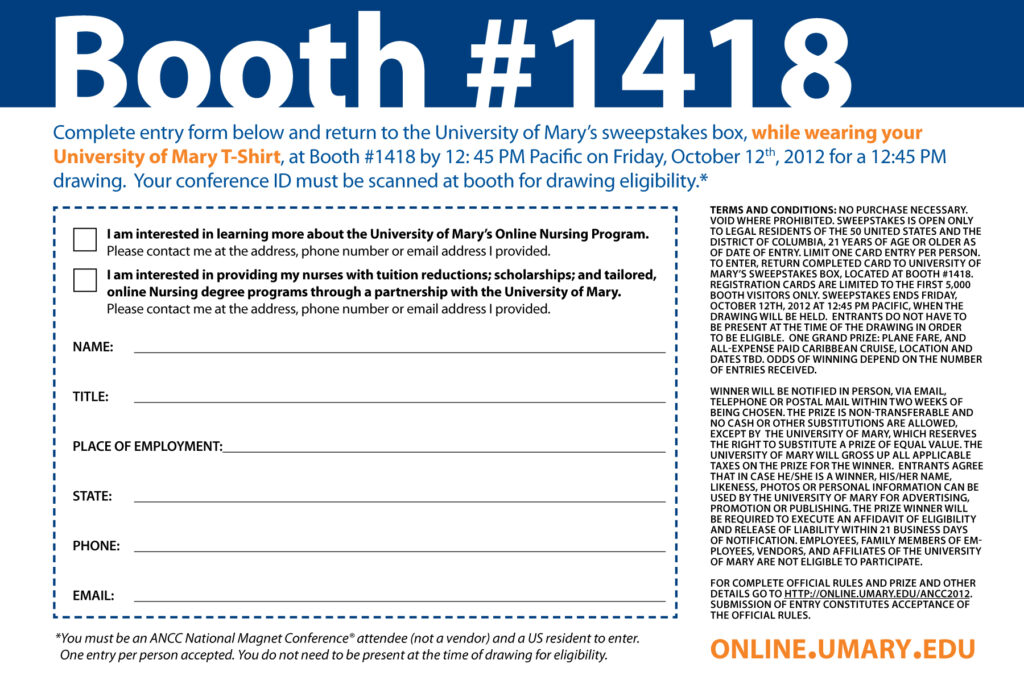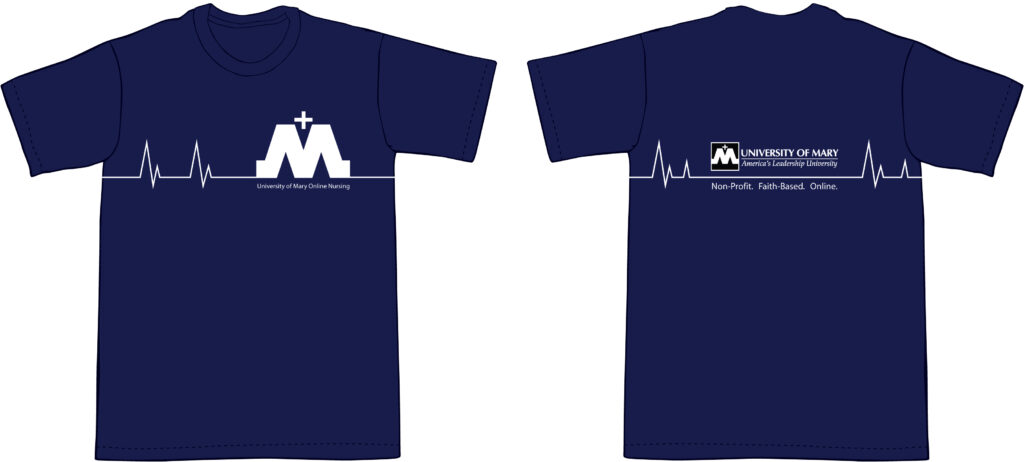 There were various promotional kiosks around the event as well where attendees could click through and learn about all of the vendors. On this kiosk, we included a landing page that directed attendees to the booth to learn more about the nursing programs available.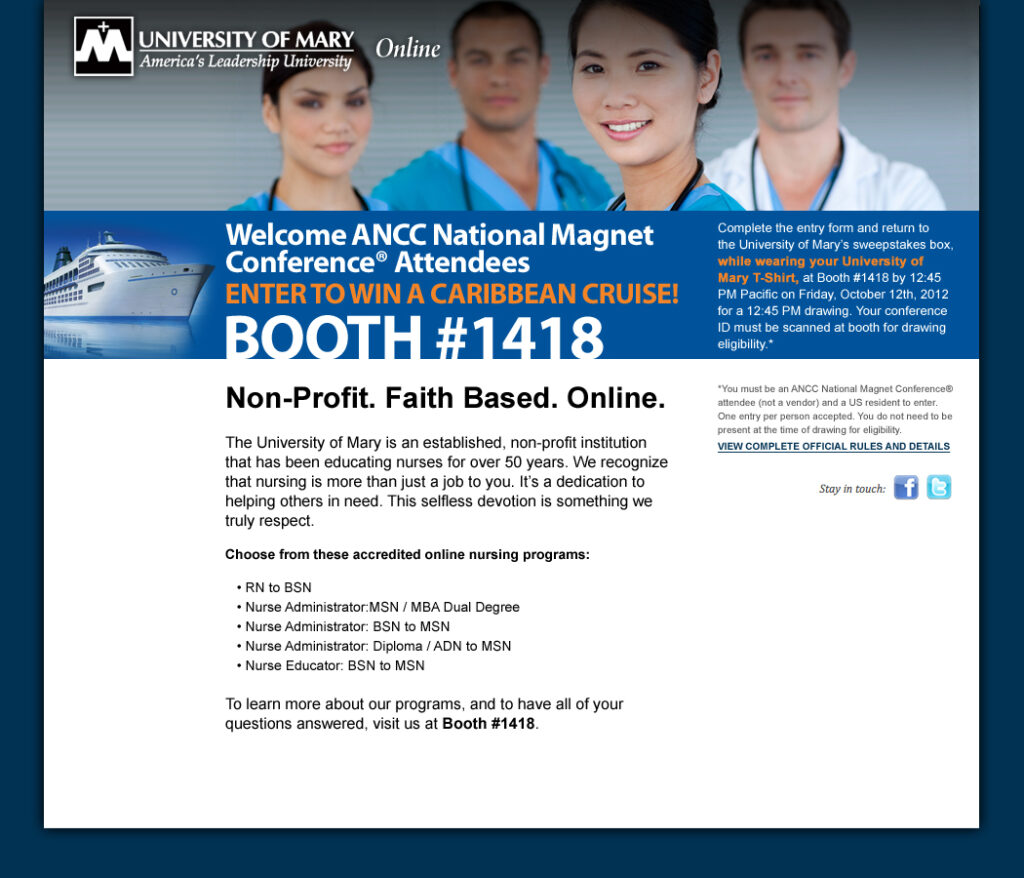 After the conference was over, we sent a follow-up postcard to the attendees that entered into the sweepstakes again encouraging them to visit the website or call to learn more about the nursing programs available online.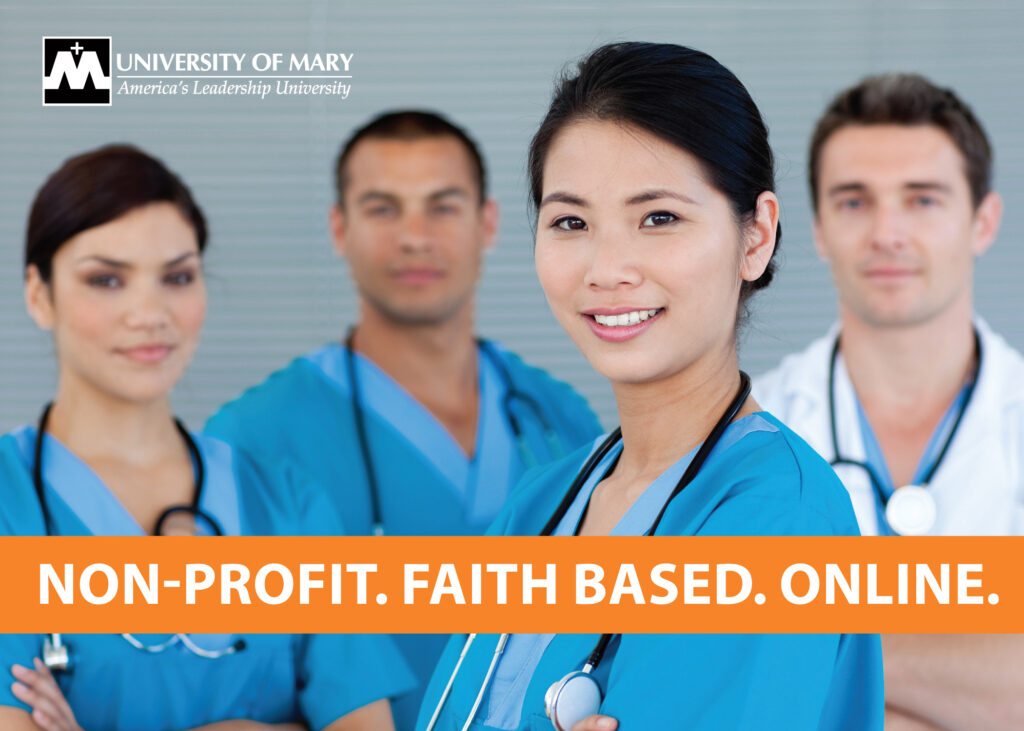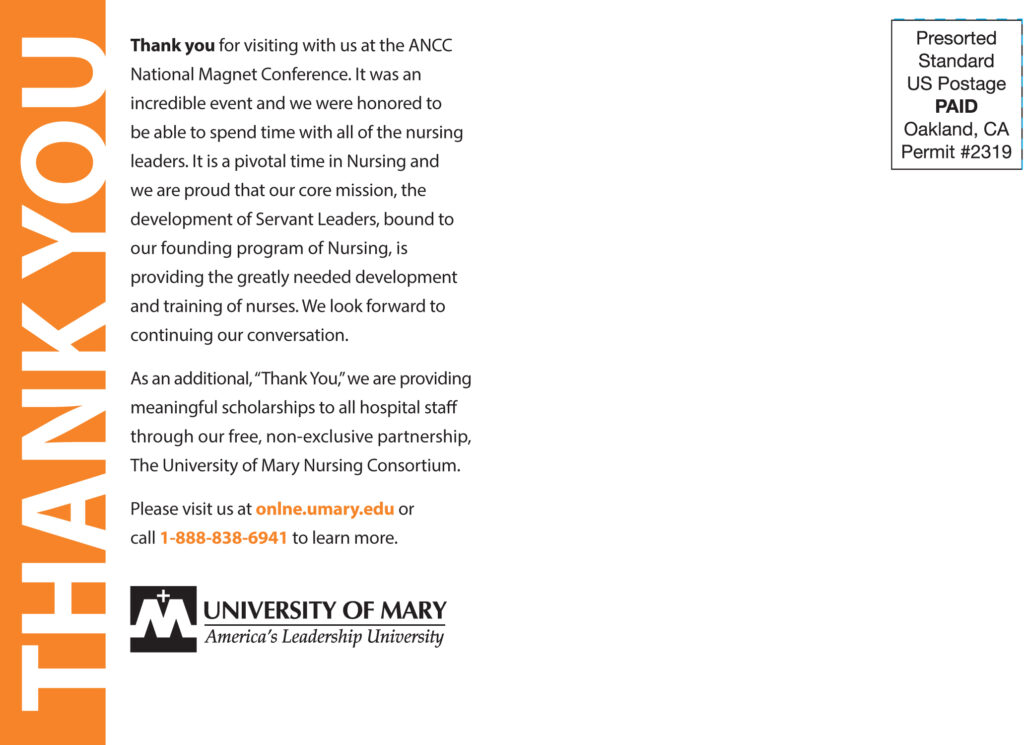 By keeping the messaging and branding consistent throughout this campaign, we were able to generate traffic to the booth resulting in a higher than expected lead volume.