Project: Marketing Collateral
Goal: Organize information in a clear and concise format; Align branding
Role: Layout and Design
The National Automobile Club had been in business for over 80 years but really needed help in developing their marketing and sales collateral presence for potential consumers and businesses. With a pretty minimal printing budget and a LOT of content they wanted to include, I organized the information for two of the B2C marketing pieces into a tri-fold brochure and then the third B2B sales piece into an accordion 4-panel brochure. This limited the printing costs while including the necessary information for the customer.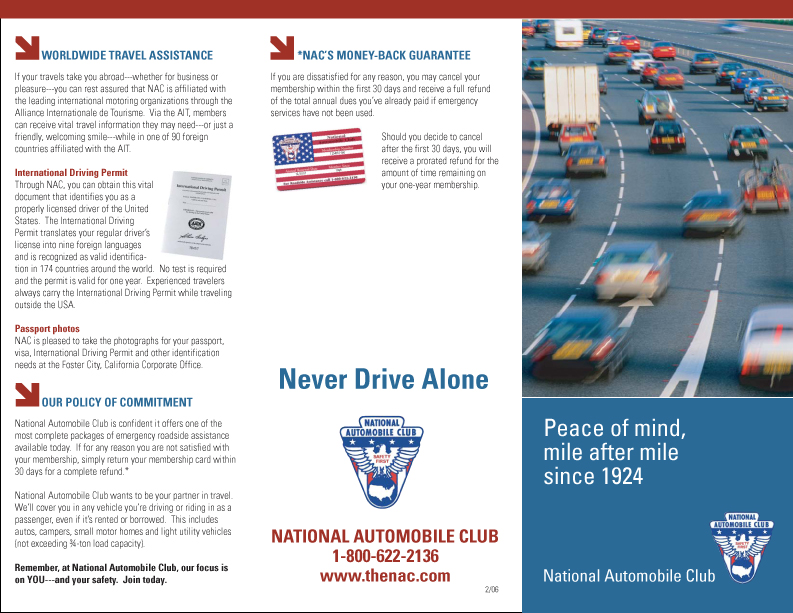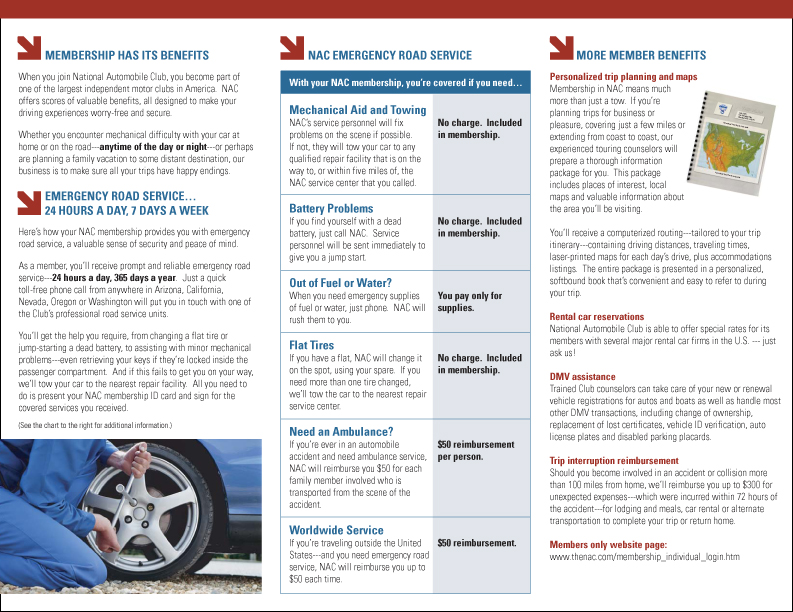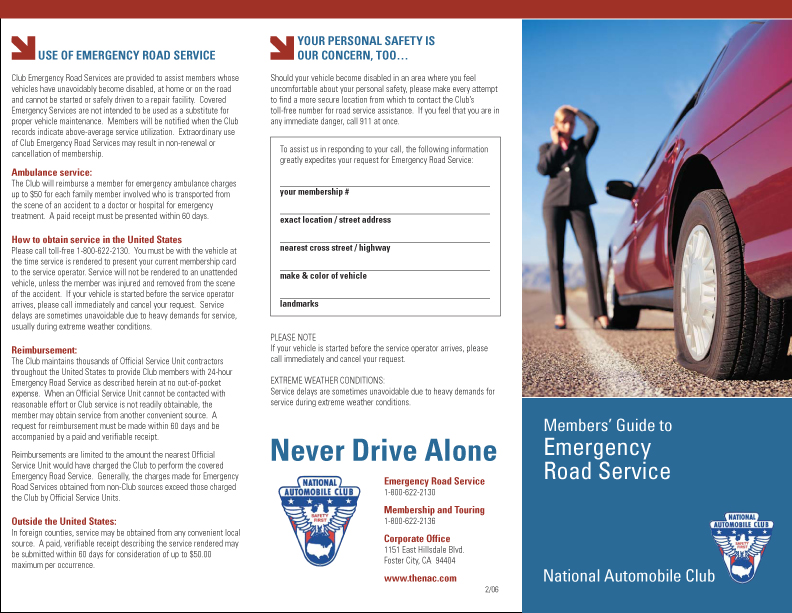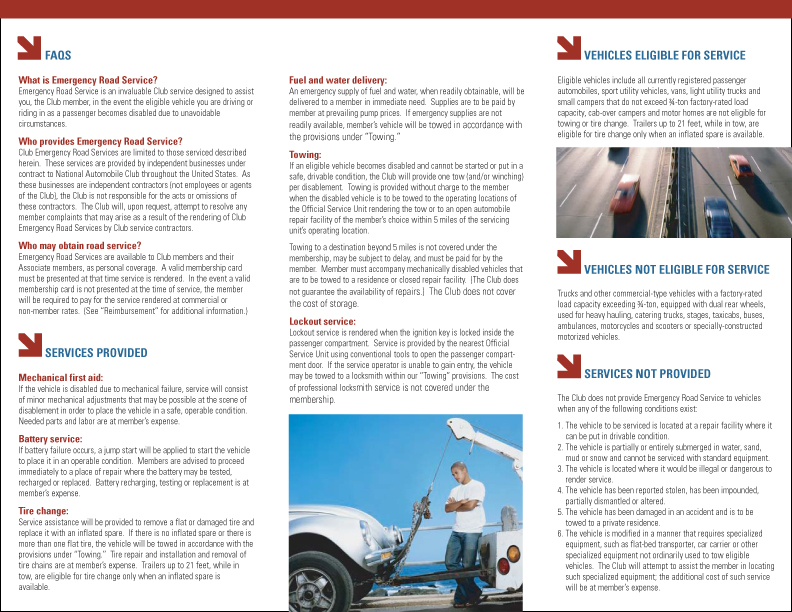 By eliminating the bleed on this piece, we were able to minimize the printing costs with the printer.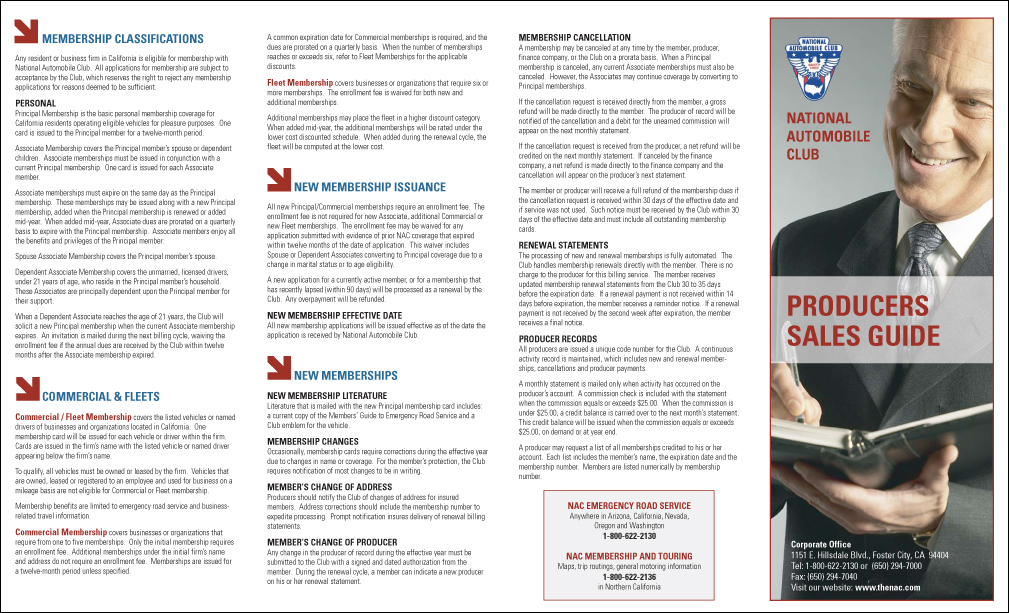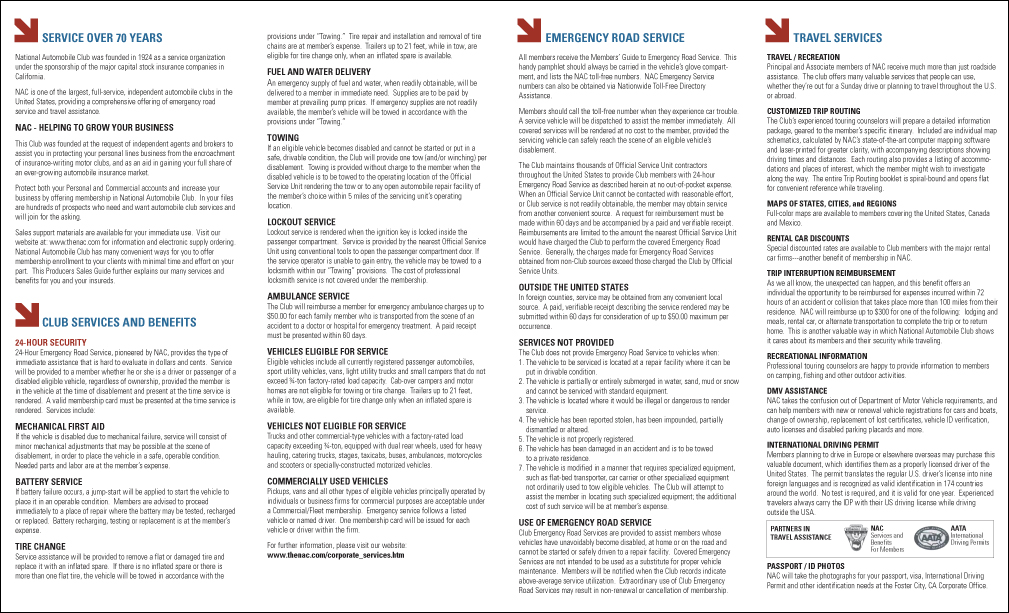 In addition to the brochures, I designed and printed a 9×12 folder as well as a smaller takeaway folder with inserts to help support their growing sales staff.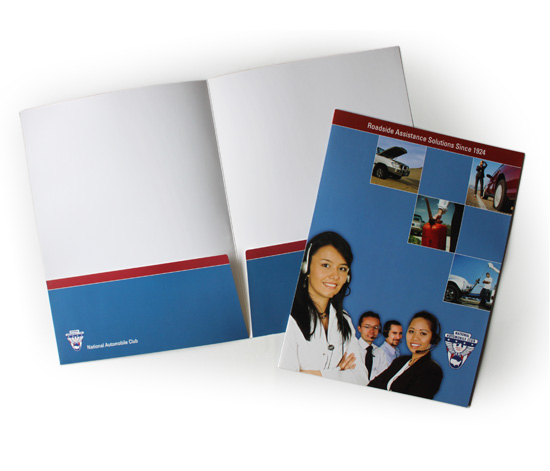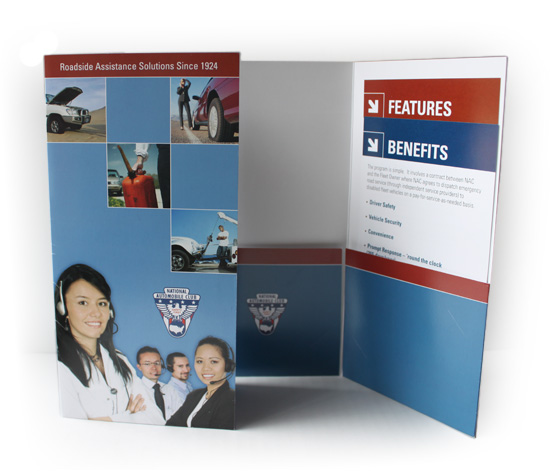 Once printed, the company had a set of materials to fully support their sales team on both the B2B and B2C sides.